In-House Video Editing Services
Local Service Video Editing Services the Way is Should be
We've all heard the saying "content is king". Yet as video continues to evolve for local service businesses in 2021, we believe more so that Personalized & Professionally Produced Content is King. Putting out stock images and bland content for your business is now white noise & no longer effective. In order to build rapport, engagement, and credibility with your community, you need content that stands out. We help you do just that.
Personalized Video is the Future of Local Service Marketing
When was the last time you watched a 
video
 completely through when the 
video
 was completely stock footage? Or when did you reach out for a quote from a business when their 
videos
 were bland with in-personable messaging? In order to reach your customers, you need to be willing to put in the effort to produce content in front of your phone or the camera. The best part? Once you film the content, we'll take care of the rest.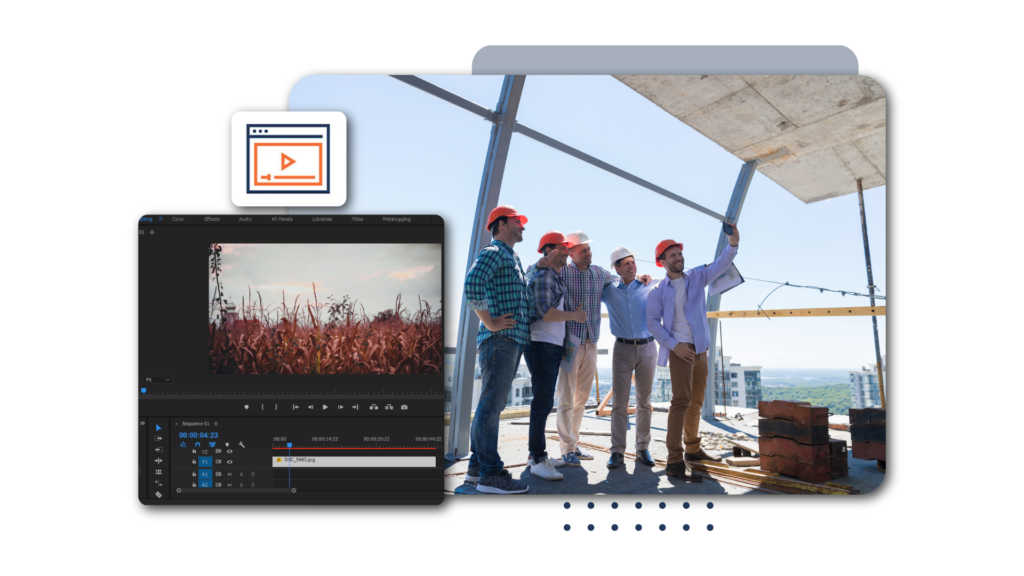 Top-of-the-line camera or a cell phone - We'll work with it
The most important thing we need for our 
video
editing
 service is personalized content from your team. Whether it is through a professional videographer or from a cellphone from your project manager, both work great. We'll take the content in the format you send us and reproduce a professional and personalized 
video
 for your business.
Unlimited Video-Editing Services Each Month
We have a huge passion for transforming digital brands for local service businesses. That's why we've put a strong emphasis on our flat rate 
video
editing
 service model so you can build the company branded 
videos
 you've envisioned quicker and more affordably.
Proactively Engage your audience and customers in new ways
Start delivering personalized video content to past, current, and potential customers. Seize the opportunity to engage with your audience in ways your competitors are not. And begin to build a community you didn't think possible.
Explore video editing work with RallyPoint
Centralize your marketing efforts in one place.
When you build your brand, you build your business. Schedule a call to discuss how we can serve you for your 
video
editing
 needs.