Create consistent & personable touch points with your audience through Email Marketing
Local Service Email Marketing the way is should be
There are various reasons why a local service business would use an email marketing campaign. Whether it be to keep your current customer base up-to-date with different offerings or you're looking to reach new customers, we have strategies to accomplish your objectives.
Newsletters, Promotions, Follow Up - You Name it
There are various ways businesses can utilize email marketing campaigns to engage with your current customer base. In order to succeed, you first need to have an email list built up. Once you have a list of customers to engage with, we can execute your email campaign for you. Delegate the responsibility to our team and we'll handle the rest.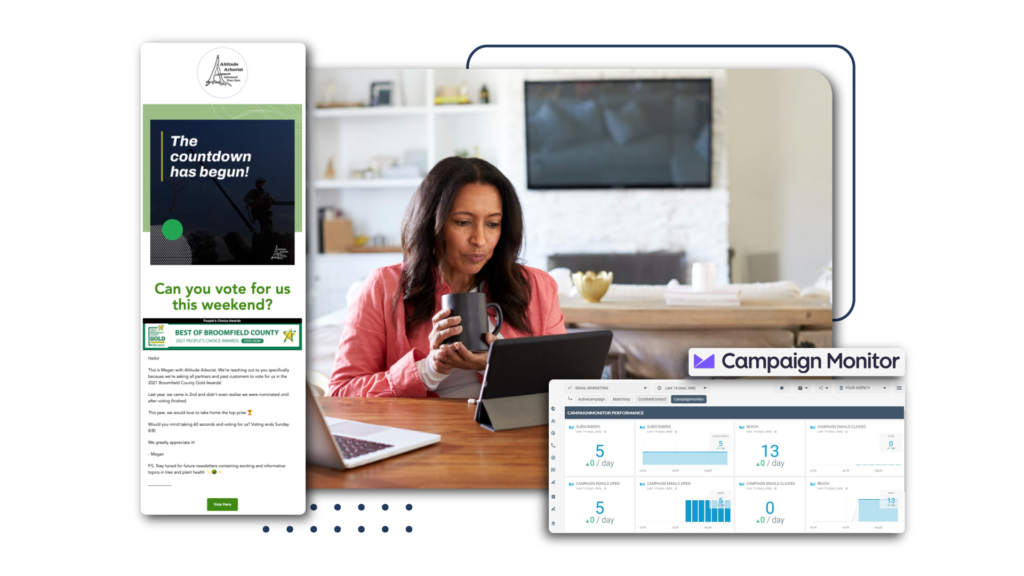 Outbound purchase lists have been a phenomenal opportunity for small business owners to reach out to potential power partners. If there is a specific industry that refers to your business directly, we can create an email marketing campaign to target those businesses specifically to spark and create new opportunities you business wouldn't have otherwise. 
Creative Design. Professional Look
Email designs are an extension of your branding excellence. As you connect with previous customers or reach out to prospective partnerships, your emails are an extension of your brand. We develop professionally designed email templates that maintain a personable feel. Get the job right with your email marketing efforts.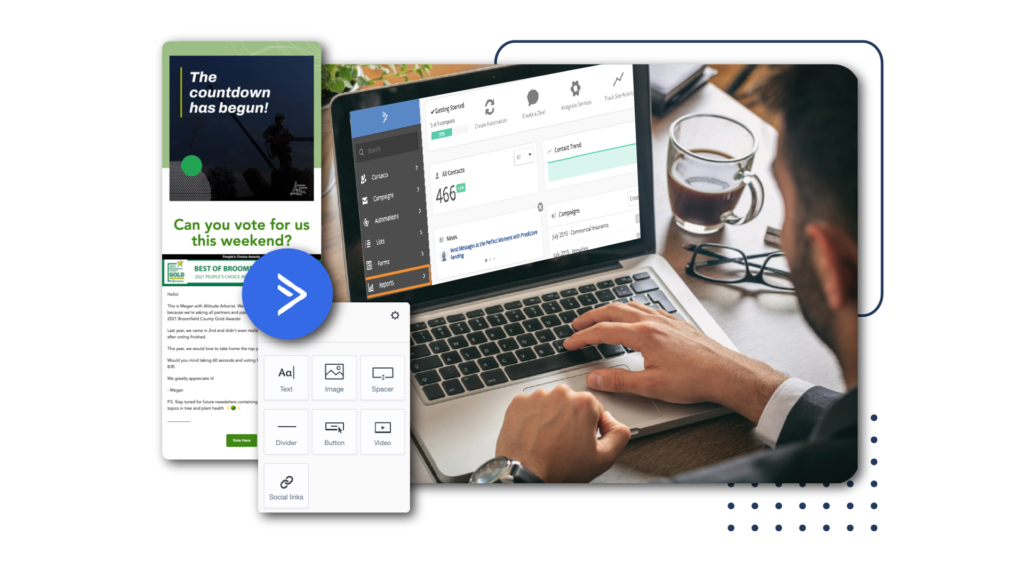 We work all kinds of email marketing platforms
Our team is well-versed with a variety of email marketing platforms. While we have a handful of platforms we specifically suggest, we're more than capable to tackle current systems you already have in place. The most important thing is to create a seamless email marketing experience for you and your customer base. And whichever route that is, we'll work with it.
Explore Email Marketing with RallyPoint
Centralize your marketing efforts in one place.
Capitalizing on a streamlined email marketing campaign can bring valuable opportunities to your business. Reach out to our team if you're interested in executing these efforts for your business.