Small Businesses & Agencies Grow
Full-Service Marketing & 1-Off Projects
We'll handle all of your marketing efforts so you don't have to
Google Business Profile, Ads, & LocalSEO
Be found & convert more customers searching for your services
Unlimited Graphic Design & Video Editing Services
World class graphic design work done w/out being nickel & dimed for every edit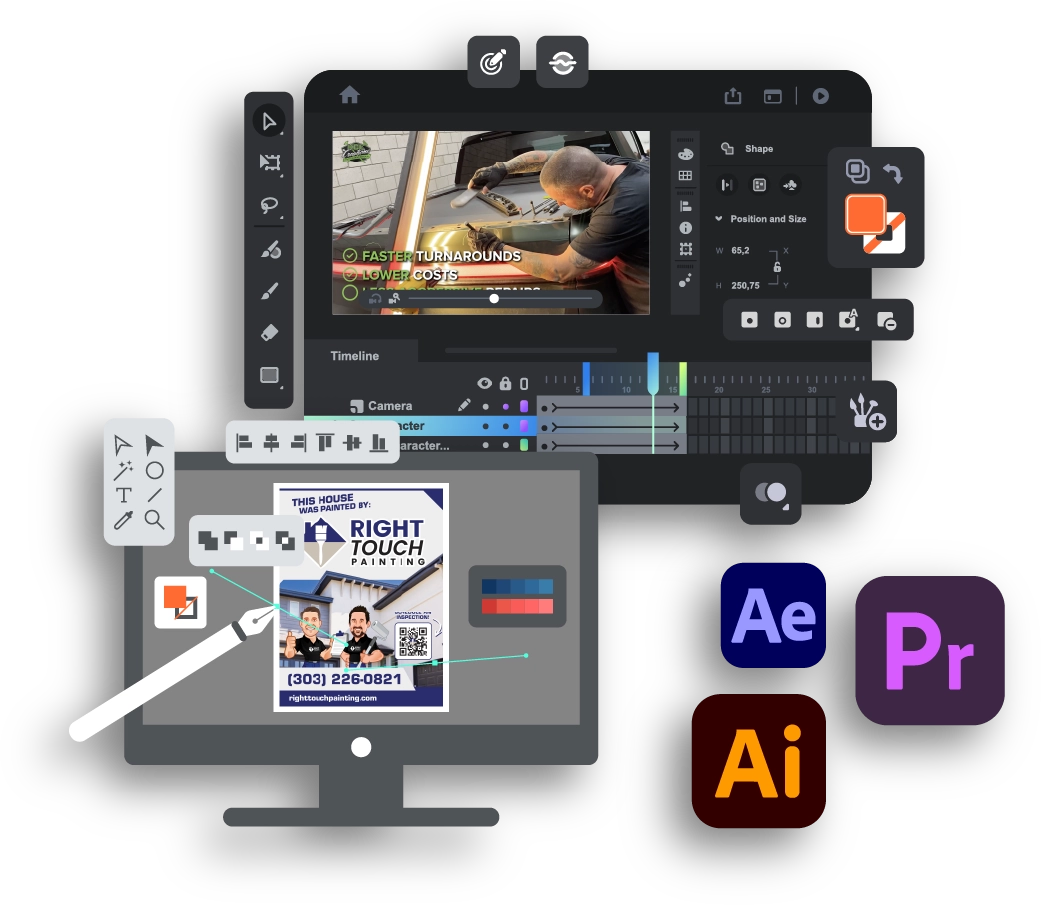 Built on the StoryBrand framework, get a custom site design that converts new business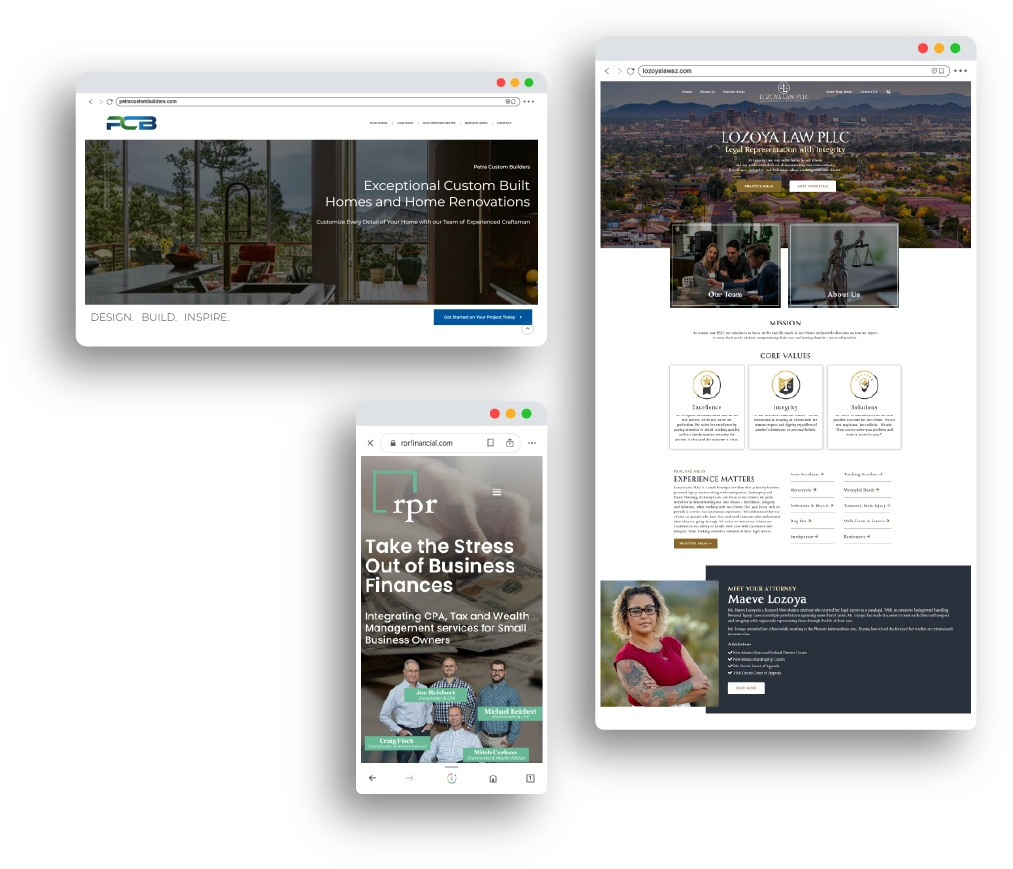 We'll post and manage content that builds your audience & creates opportunity for new business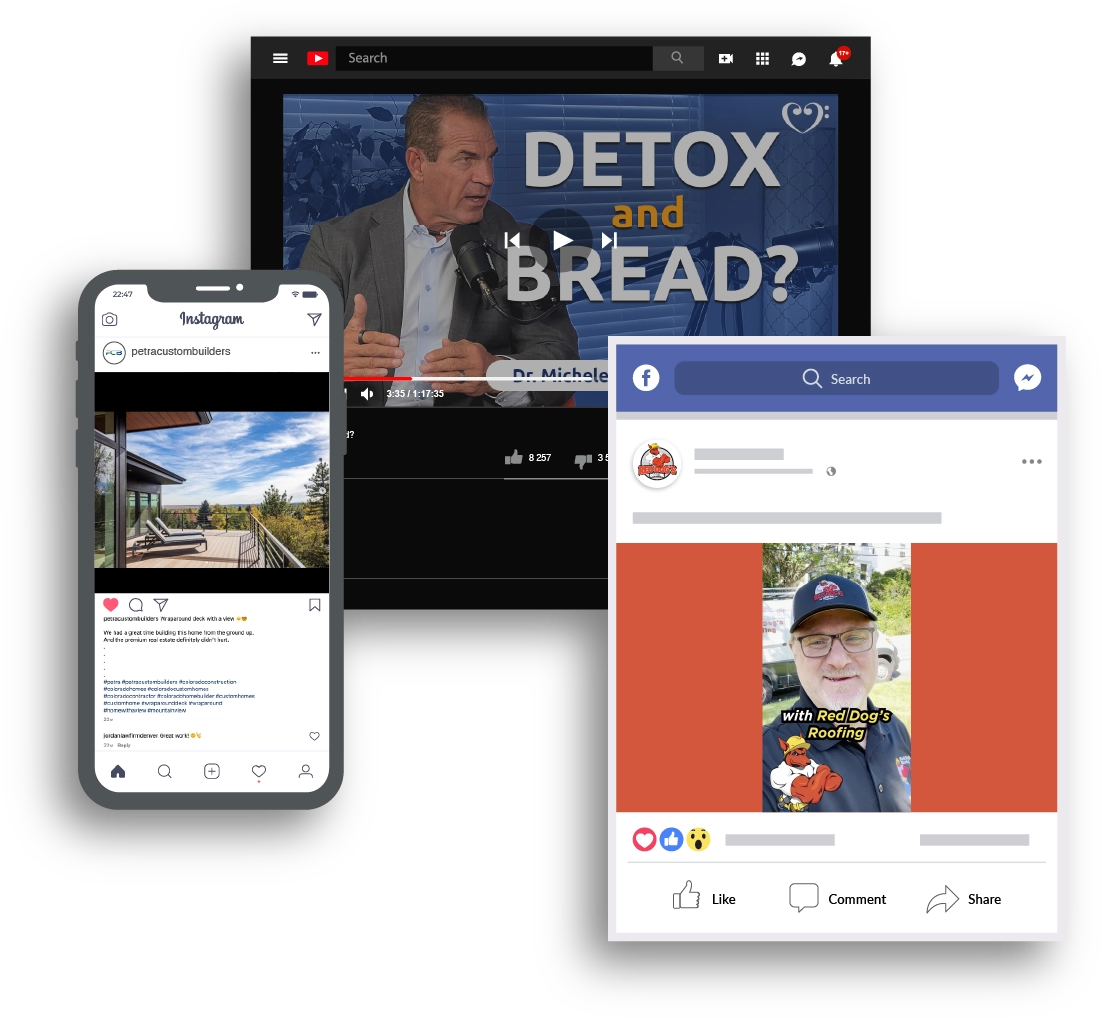 We'll handle all of your marketing efforts so you don't have to
Be found & convert more customers searching for your services
World class graphic design work done w/out being nickel & dimed for every edit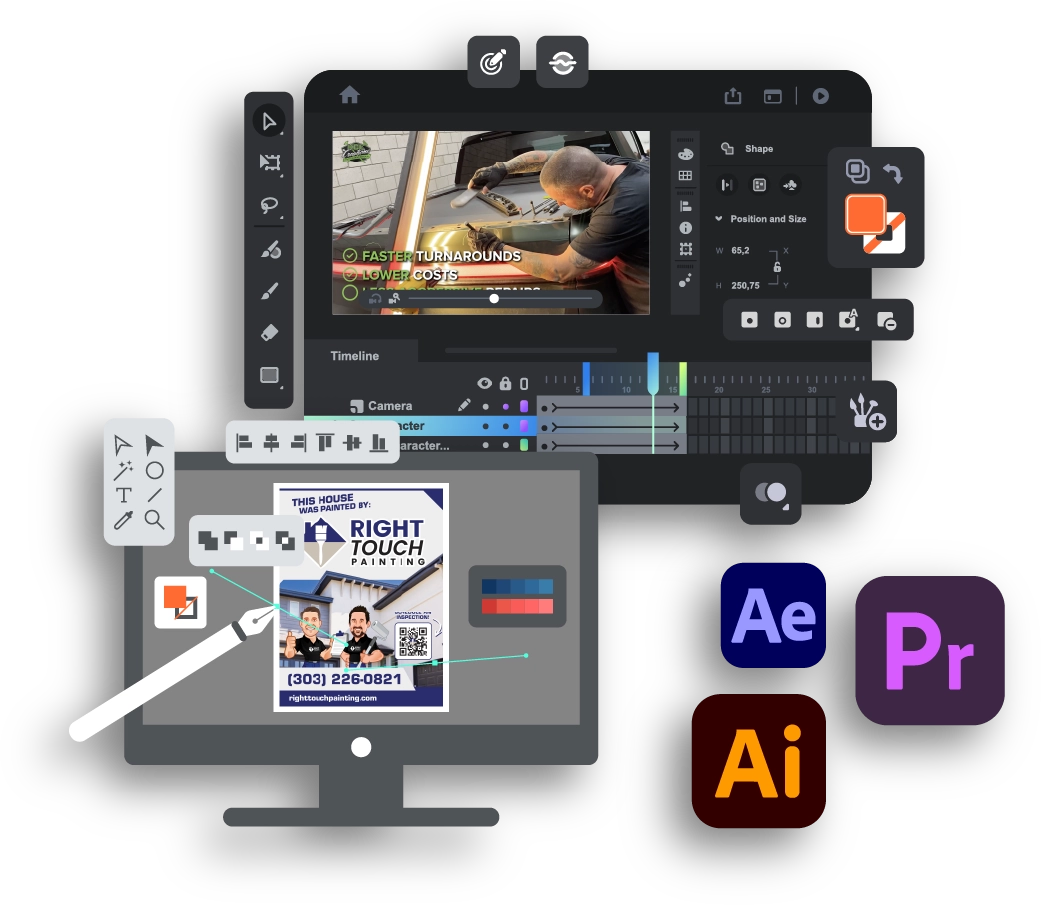 Built on the StoryBrand framework, get a custom site design that converts new business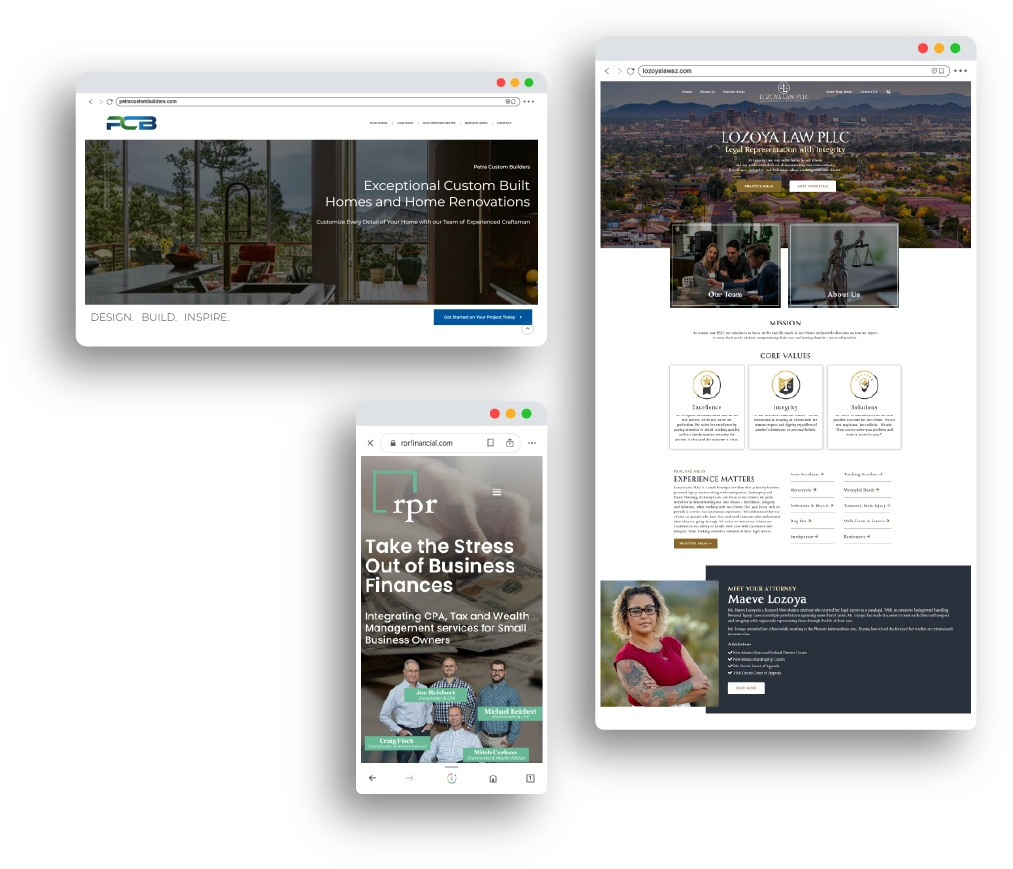 We'll post and manage content that builds your audience & creates opportunity for new business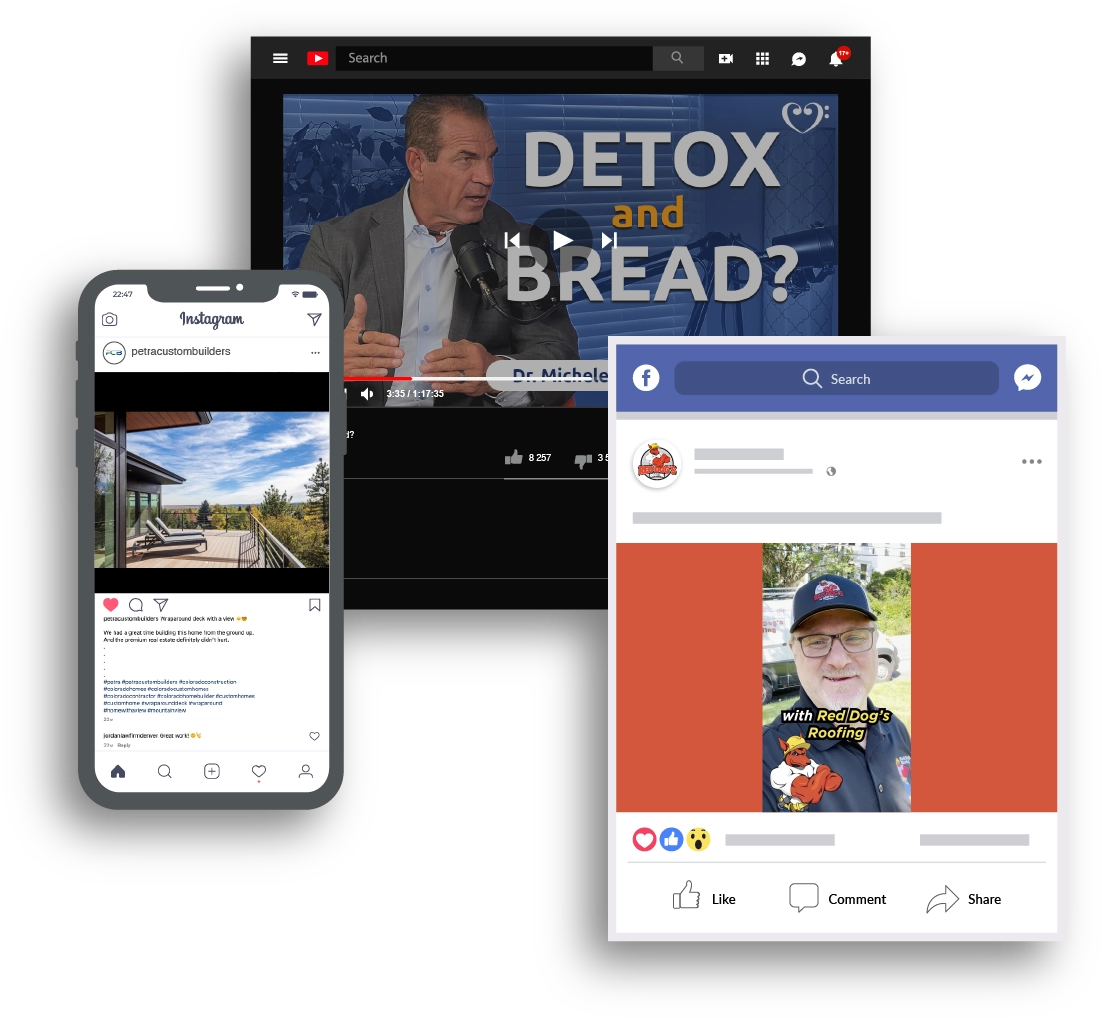 HERE IS WHY OUR CLIENTS WORK WITH US
WHY OUR CLIENTS WORK WITH US
Charlie is a huge asset to our organization. Though he is technically a contractor, he takes the lead on all things marketing for our company. He takes action right away on all of my tasks and goes above and beyond to ensure we are happy with the finished product. I highly recommend Rally Point to anyone looking to get to the next level with their brand, whether it is through social media, website development, digital or print. Charlie and Rally Point are phenomenal!
Love these guys! Teddy and staff are true professionals and they know how to get you results
Working with RallyPoint Marketing Solutions has been a real pleasure, and the results have more than met our expectations and needs. Charlie has been easy to reach and is quick to respond to our questions and requests, and the cost for the services provided have seemed very reasonable and appropriate. We look forward to working with Charlie and RallyPoint for a long time to come!
When we found Charlie, we were just starting our company and he has been amazing at guiding our team marketing efforts, website development, and social media journey. I highly recommend Charlie! SteveK
Working with Charlie has been absolutely amazing, he helped us build out a very complicated website and had the expertise and talent to make it all come together! We consider Charlie a part of the team, he is an extension of our company! Highly recommend!
Lesley Mortimer
2023-07-20
Charlie has been an amazing asset to have working with us throughout our rebranding process. He is incredibly responsive and patient. We are very happy with the work he has done so far on our packaging and look forward to the work we will continue to do on our other marketing needs. I highly recommend Charlie for small businesses who need an all inclusive approach but not a lot of time an resources
I highly recommend Charlie and the team at Rally Point Marketing. They updated our old website with a modern look and made it secure. Charlie was great to work with and gave options and tips that made the updating process very easy. Quick turnaround and responsive throughout the entire process.
Christopher Cramer
2023-05-16
Charlie and his team are nothing short of incredible! The work they put in to make our company look its best is unbelievable. If your SEO and digital marketing isn't where it needs to be, it's likely because you are not using Rally Point Marketing.
Very professional and welcoming environment and always responsive! Couldn't have picked a better company to work with!
Rally Point Marketing is the rare gem that you spend thousands of dollars looking for. From top to bottom this is the place and Charlie is the marketing wizard! Start to continued work it is fast pasted and they are always on top of it helping you get where you want to be as fast or slow as you would like. Pricing is right and knowledgable is an understatement. Look no further you found your Marketing Firm.
Easy to work with. Responsive and does high quality work. Always appreciate the assistance Charlie
Our Core Value: Stewardship
Thank you for taking time to research if we're the right team for your marketing objectives. Like you and your business, I built RallyPoint with my back against the wall to care for my family and provide a better future for my children. It's with this same fire that RallyPoint works to propel your business forward.
This is what I can promise you – No matter what service we provide for you, we will leave your business better than when we started.
Schedule a Discovery Meeting
Build Your Marketing - Grow Your Business