LocalSEO: Google Map Rankings for Local Service Businesses & Contractors
Google My Business Ranking the way it should be
LocalSEO is a strange phenomenon. With the thousands of Google algorithm updates every year, it's next to impossible for local service businesses to stay up to date with everything needed to grow your Google My Business Rankings. We'll do all of that for you and execute on your behalf.
Be found on the Google Map Pack
Google My Business is now the backbone for many home service businesses being found online. The problem is most businesses don't know how to properly align with Google to increase their rankings on the Google Map Pack. We'll create a clear strategy to grow your Google My Business rankings so you start generating traffic and leads for free.
Our strategy includes but isn't limited to: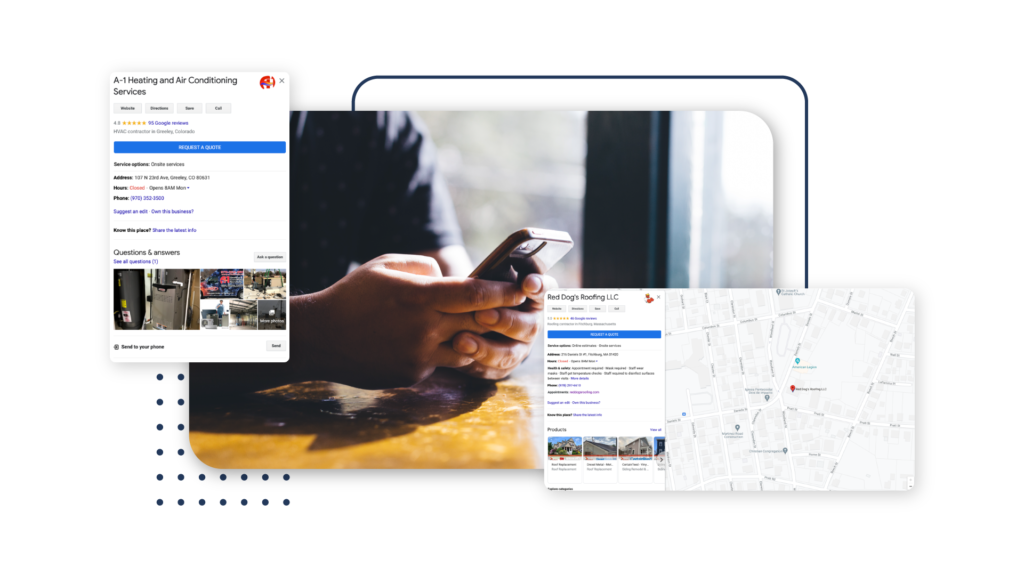 Track the most important Metrics
We invest in tools like
Maplabs
 &
LocalFalcon
that allow us to backdate your Google My Business month-to-month insights over 12 months. We get all of that data and present it to you for your business records. After we complete the backdated tracking efforts, we cover month-to-month reports so we can compare each month year-over-year. This allows you to have a clear understanding that our LocalSEO efforts are seeing the results we're after.
Track your Rankings for High Ticket Keywords
For most marketing companies, they track success of total increase in traffic to your site. What this doesn't account for is all the irrelevant searches that won't lead to opportunities for new business. With our keyword tracking software through LocalFalcon, we track the increased rankings of the most important keywords that can lead to new leads for your business. The most important data. And nothing else.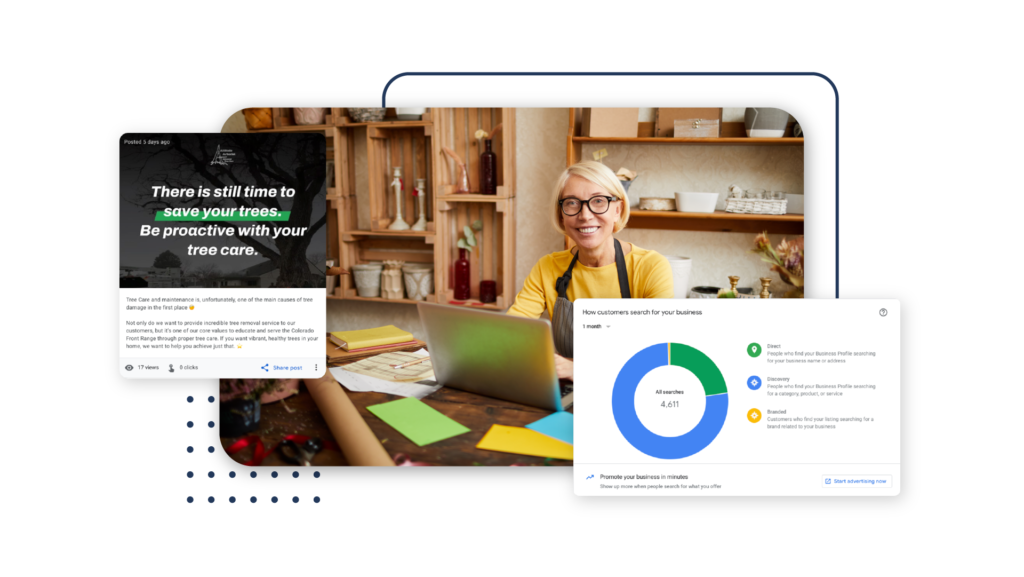 An Up-to-Date Google My Business Profile
Local Service Businesses and Contractors are regularly wearing dozens of different hats through the work day. Managing and building a thriving Google My Business page unfortunately usually takes a back seat. We take care of your page for you. And build it out to Google 2021 standards and beyond so you can focus on what matters most for your business.
Explore LocalSEO with RallyPoint
Centralize your marketing efforts in one place.
LocalSEO is the key to scaling your business through online leads from Google. Our successful formula happens with the right amount of time and consistency. Reach out if you would like to hear more about our strategy.