Comprehensive Digital Marketing Strategy for Roofers
Delegate all of the necessities for local service digital marketing in one place
Focus on the parts of the business that matter most while our dedicated Marketing team handles all things marketing for your growing business
Get a Website that Matches Your Brand & Reputation
For many roofers, they've built their business through word of mouth and a solid reputation within their communities. As you continue to juggle the many demands of your business, a professional website usually falls to the wayside. Let our team build a comprehensive and brand-focused website to help you stand out from your competitors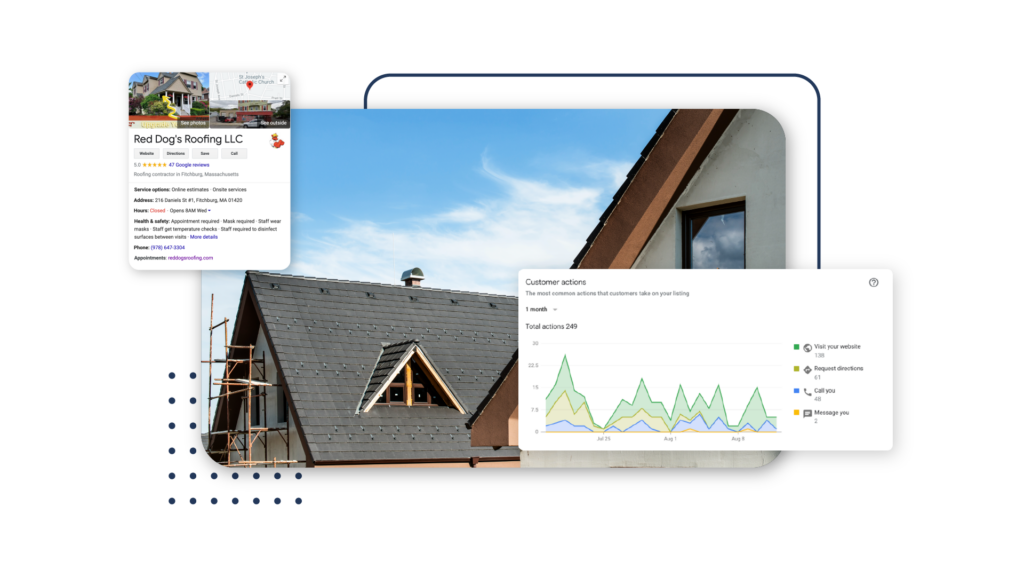 Understand the Data that Matters for Business Growth
As mobile searches continue to dominate on Google trends, it's vital to have a mobile website to match the demand. We make sure that your mobile website is up to the task to impress users and generate new lead opportunities for your business
Personalized Content & Graphic Design Work
One of our main core values is Stewardship. Whenever a business decides to partner with us, we make sure they are left better than when we started. This applies specifically for your website. We use the Elementor Platform to build a clean and easy to navigate site. So if you ever decide to move away from our team, your website will be set up for your team to take over and succeed with it.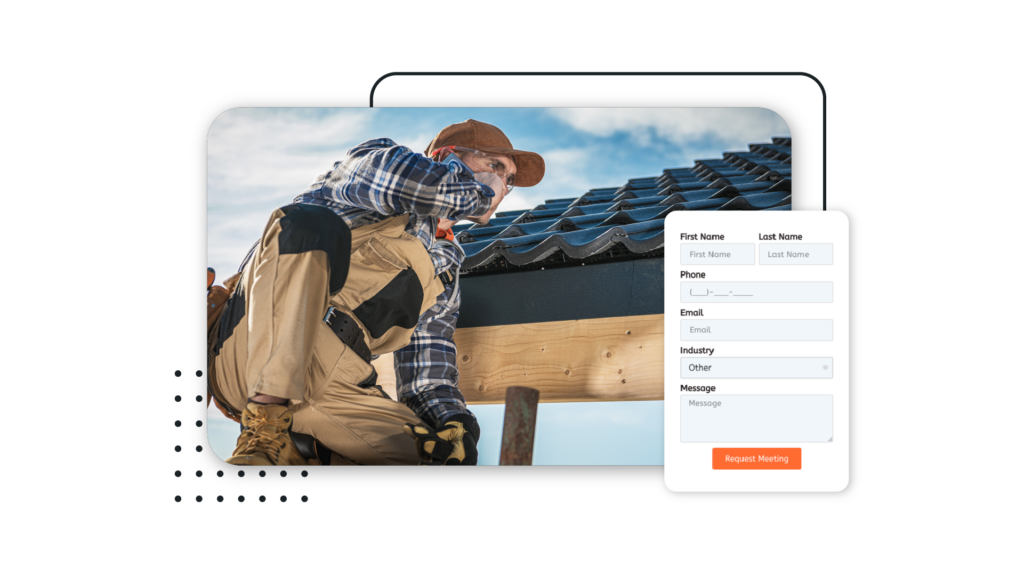 Focus on What Matters Most for Your Business
Building a brand that matches your ambitions is no easy feat. You need to have the right team around you to make that happen. Have confidence in a marketing team that knows the ins & outs of the roofing industry. We will proactively handle for your marketing efforts so you focus on the business instead of in it.
Discuss a Comprehensive Digital Marketing Strategy for Roofers
Centralize your marketing efforts in one place.
Schedule a call to see how we can collaborate on a comprehensive digital marketing strategy for your roofing business