Comprehensive Digital Marketing Strategy for Tree Service Businesses
Create a digital marketing strategy that matches your service excellence
Tree Service companies work tirelessly to build a great reputation within their community. Hand off your marketing efforts to a competent marketing team so your marketing no longer has to take a back seat
Build your brand and reach through a Custom Branded Website
Most Tree service companies are not known for having a "tech-savvy" marketing approach. But as more homeowners and businesses are taking to Google to find a Tree Service Business, it's now essentially your online presence that matches the quality of your service. Make the first impression you want for all of your customers.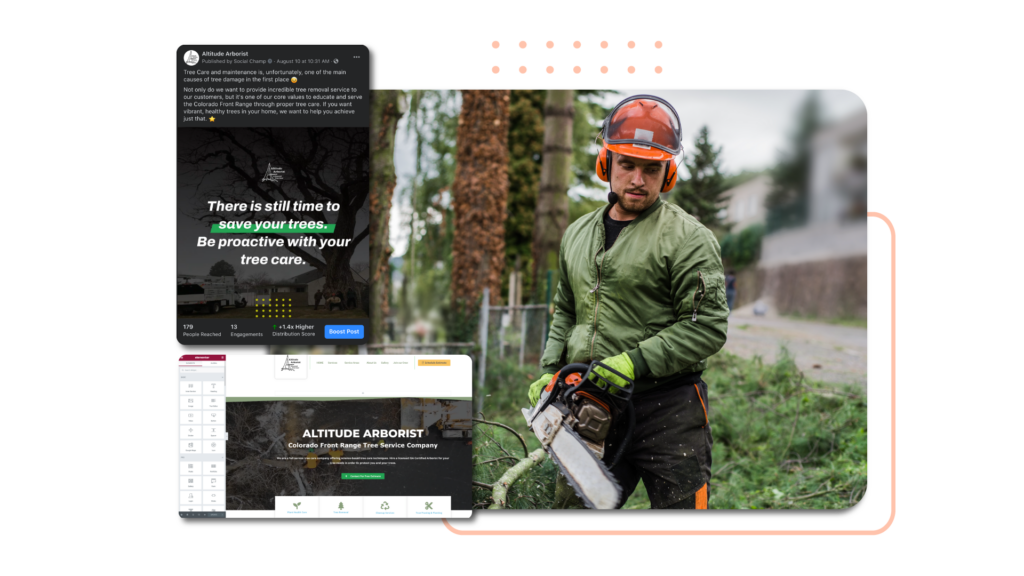 For many Tree Service companies, word of mouth and a rock solid reputation within the community has been essential to grow their businesses. But in order to grow and scale to the dreams you have for your business, it's essential to find other consistent streams of business. Google Maps is the best opportunity to grow your business from new potential customers who've never heard of you before their search. We take care of that growth for you from start to finish.
Stand out with a Streamlined Brand presence
Build a streamlined brand presence for your social media, website, and promotional materials. Create consistency so you brand feel and messaging is synced across all marketing efforts.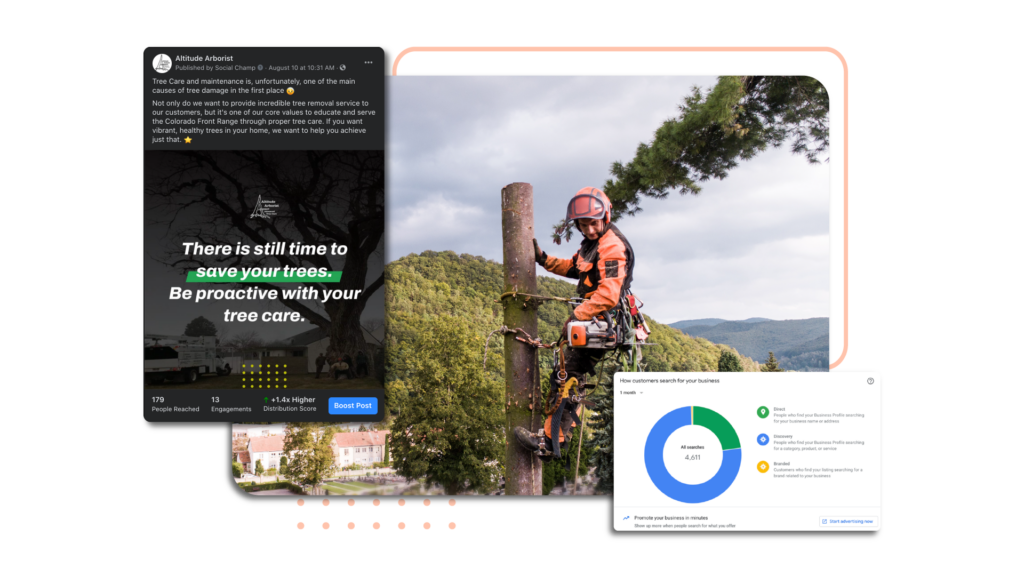 Expand your reach through multi-channel efforts
Let us build a digital marketing channel to connect with your customers. Build a cohesive brand messaging to target your customers through Social Media, Google, outbound advertising efforts, and email marketing channels.
Discuss a Comprehensive Digital Marketing Strategy for Tree Service Businesses
Centralize your marketing efforts in one place.
Schedule a call to see how we can collaborate on a comprehensive digital marketing strategy for your Tree Service business