Grow Your Painting Business
Streamline your marketing efforts in one place
Build an online brand presence you can be proud of for your painting business. Delegate all marketing efforts into one place so you can focus on the parts of your business that matter most.
Stand out from your Competition with a Custom Branded Website
Let us build you a website that matches the excellence of your services. Start to generate opportunities for business outside of word of mouth referrals so you can begin to scale the business to your goals.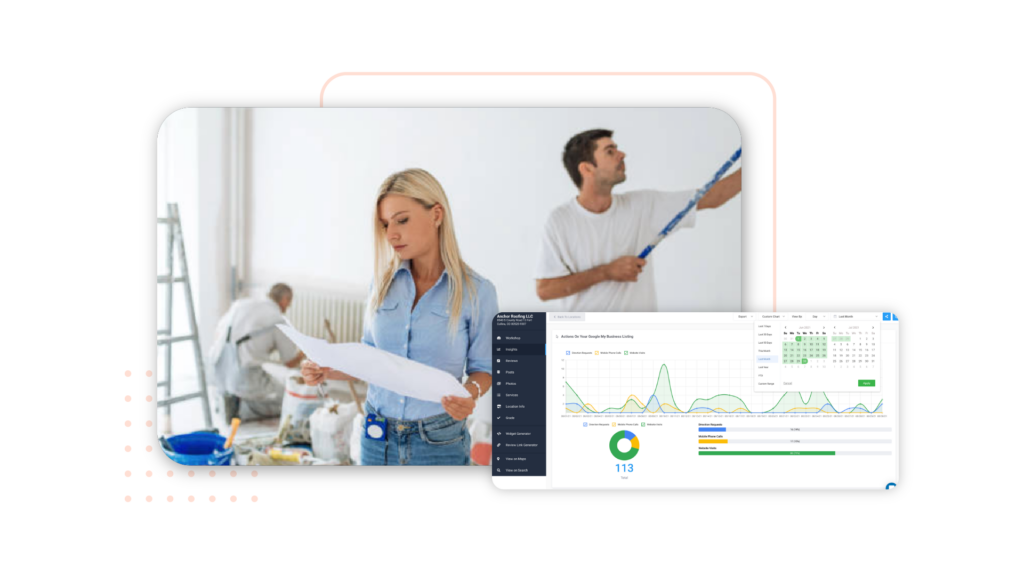 Grow your Google My Business Rankings
Competition on Google My Business listings for Painting Companies is at an all time high. Make sure you invest in strategies that work to grow your business my business rankings so you can generate new leads.
Build Clarity in Your Messaging to Residential & Commercial Customers
Build strong messaging and competitive advantages around all of your painting services. Make sure when the right customers come to your website, they land on the pages they're looking for and have the best chance possible to convert.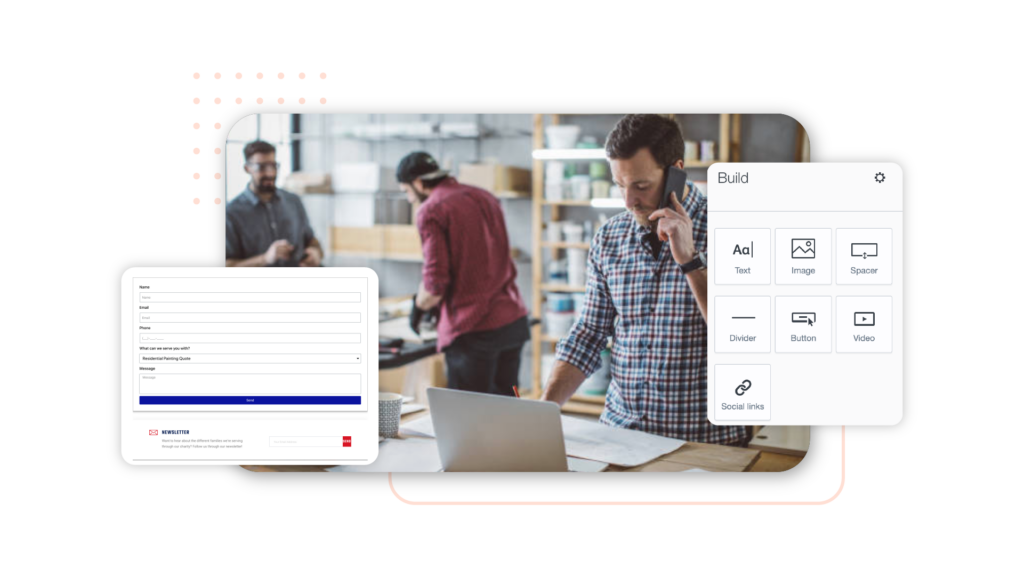 Connect with your customers through multi-channel efforts
We collaborate with you to reach your customers through the best digital marketing channel at your disposal. Build a cohesive brand strategy to target your customers through Social Media, Google, outbound advertising efforts, and email marketing.
Discuss a Comprehensive Digital Marketing Strategy for Painting Businesses
Centralize your marketing efforts in one place.
Schedule a call to see how we can collaborate on a comprehensive digital marketing strategy for your painting business