Grow Your Google Map Pack Rankings & Increase Your Conversions Rate through Custom Content Specific Landing Pages
Landing Page Content Creation the way is should be
We all know it's important to add industry and location specific content on your site to increase your chances to be found on Google. But what content is needed specifically? Our team creates highly targeted content copy for your website that is tailored to your industry and service area. Make every landing page count on your website.
The End Result: GMB Rankings Growth & Better Converting Landing Pages
Our team heavily specializes in growing organic rankings for Local Service Businesses in the Google Map pack. There are plenty of strategies you can implement on your website to help with SEO. Our primary purpose is to influence your rankings on Google My Business. Everything we do on your site to move the needle forward to that end result.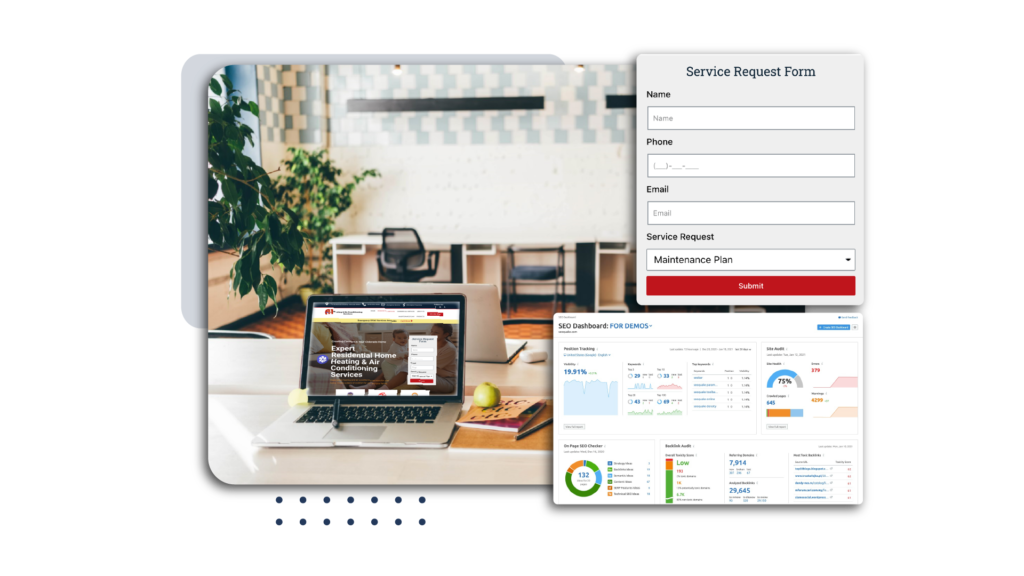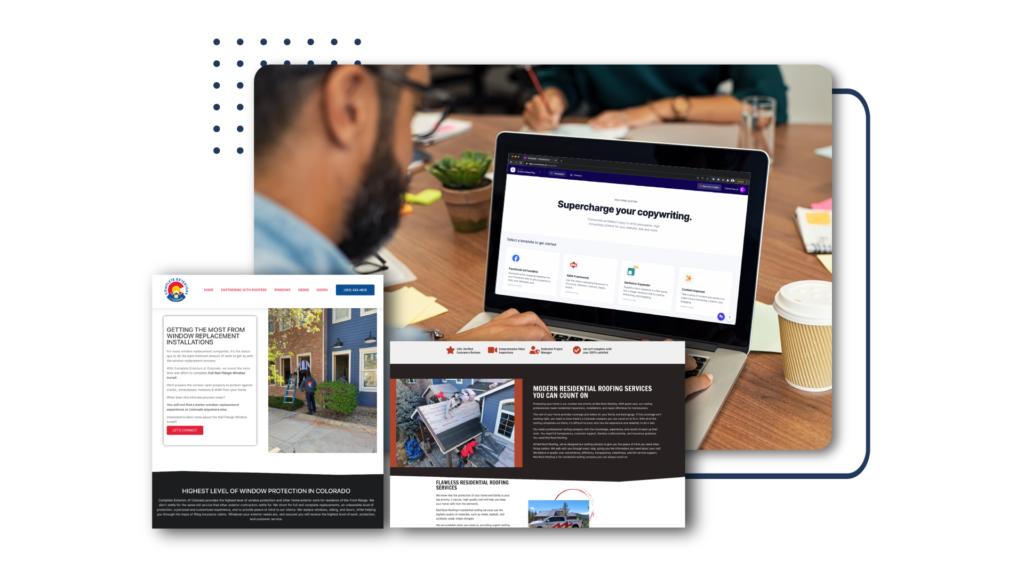 Location Specific Landing Pages
In order to increase your geographical presence on Google, you need to create content specific to the locations you want your business to show up for. Since your Google My Business page only has geographical influence on the area your GMB is located, the solution to grow your reach in surrounding areas is Location Pages. Our team build out custom location pages geared towards your surrounding so you start to be found organically in every service location you're targeting
Service Specific Landing Pages
In order to be found for the services your local service business offers, you need to have robust and intricate service pages built out. While having an overall service page is better than nothing, it's essential to put the time, detail, and effort into pages highlighting each of your individual services. The best part is? We'll do it for you.
Track Service & Location specific keywords
Now that we're putting in the effort to build out these landing pages, it's important to track our progress to make sure our rankings are moving in the right direction. With a combination of
Google Webmaster Tools
,
LocalFalcon
, and
Maplabs
– we make sure to track the data points that actually matter for your business.
Explore Content Creation with RallyPoint
Centralize your marketing efforts in one place.
Getting found on Google My Business isn't a process that can happen overnight. So it's important to invest now to give you the best shot of Google Map Pack success in the upcoming season.